Mini printers for online food ordering systems (Wi-fi, SMS, GPRS and bluetooth printer integration)
Although the food-ordering.co.uk online/mobile ordering system, by default, sends orders to your restaurant/takeaway business via email it is possible to automatically (or manually) print out those orders.
An SMS printer is a new system that enables restaurants to get their orders directly from text messages through a SMS printer. The SMS printer is a small, portable, standalone device for receiving and printing text messages sent to it. Through the SMS printer restaurants do not have to worry about getting their orders wrong as the SMS printer delivers messages exactly as the sender intended in textual format. SMS messages are printed on 58mm thermal receipt paper. The SMS printer can be used to provide an interface between the restaurant website and the kitchen staff. SMS printer really is the way forward for you online ordering business.
The diagrams below demonstrate how this can be achieved using wifi, sms/gprs and bluetooth printers.
Wifi printers scenario for online or mobile food ordering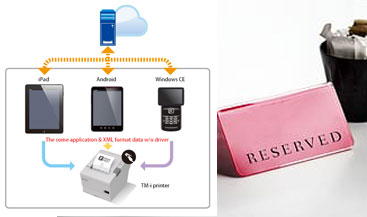 Orders can be sent via the internet to a wifi printer. This could be done using google internet printing services or other mini wifi printers.
Bluetooth printers scenario for online food ordering systems
You may choose to receive orders directly on a mobile device to review and process there before printing out. In that case, a mini bluetooth printer can easily connect to your mobile or tablet device from where you print out your order.
SMS and GPRS printers scenario for online food ordering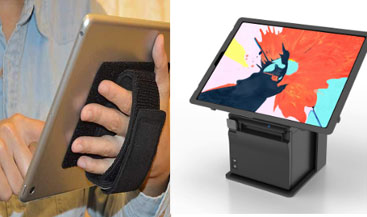 Using an sms or grps printer you can use a third party sms gateway for your site to send the order to your restaurant's printer via sms. Upon receipt the printer automatically prints the order.
No matter which way you choose to receive your order they can all be used by Food-Ordering.co.uk
Brought to you by what we think is the best online food ordering system for restaurants and takeaways in the UK.